Process water in industry
Prevent bacterial growth with UVC light
UVC disinfection for process water
Companies that produce on an industrial scale may encounter a range of microbial challenges. Mains water used for production may contain bacteria that shortens the shelf life or affects the product. When it comes to cooling or process water, biofilm in pipes and tanks can lead to additional cleaning and maintenance.
Combating microbiology with UVC
Combating microbiology with chemicals is costly, labour-intensive and can make bacteria resistant.
UVC light can be used in water to disinfect running water to extend the shelf life of end products, or in water reservoirs and break tanks to prevent biofilm from accumulating.
The advantages of UVC technology
Low operating costs

Contributes to sustainability goals

Bacteria does not build up resistance
Can be used in:
Spray shops
Paint factories (prevent bacterial growth in water-based paints)
Cooling towers
Break tanks
Buffer barrels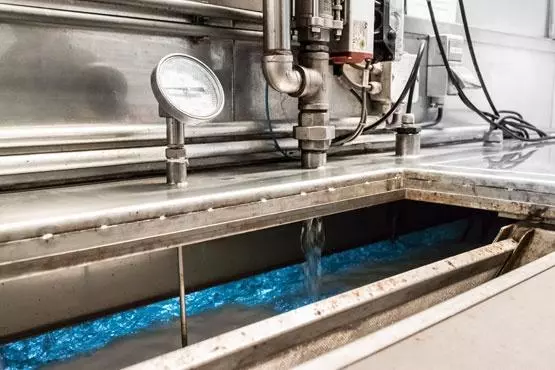 Would you like to schedule a call or get a quote?