Meat and fish industry
Produce more sustainably, safely, and cost-effectively
Hygiene is a top priority in the meat and fish industry. Every company that prepares, processes, transports, packages, or stores food must comply with strict guidelines. Take a look at the options for using UVC or air ionisation to make your production environment more hygienic.
Air disinfection with UVC
The air in a processing or storage area can contain countless bacteria, fungi, and viruses – even after passing through a filter installation. Most filters are not designed to combat microorganisms and the effectiveness of HEPA filters in humid conditions is questionable.
UVC air disinfection can provide added value.
Surface contact is one of the most common causes of bacterial food contamination. Interim cleaning and disinfection means that the production process has to be stopped, which is not ideal.
UVC light can disinfect a conveyor belt during the production process, keeping the germ count low during the day and reducing the risk of cross-contamination.
UVC light is a simple method to increase quality and reduce risk, but regular cleaning is still necessary.
Dutch tap water is very clean, but it can sometimes make sense to disinfect it before using it in your production process, especially if the water has to travel long distances through your building or is stored in a break tank. You can choose between a KIWA certified flow-through system from 0.5m3/hour or an immersion system in a tank.
All-round disinfection in a UVC tunnel
Packaging or the outside of food can contain many bacteria and mould, microorganisms that only show themselves later.
A UVC tunnel helps you prevent that from happening. Providing all-round disinfection for packaging or food with UVC light renders any microorganisms on the surface of the materials harmless. It's a process step that can be validated and helps reduce the risks of contamination.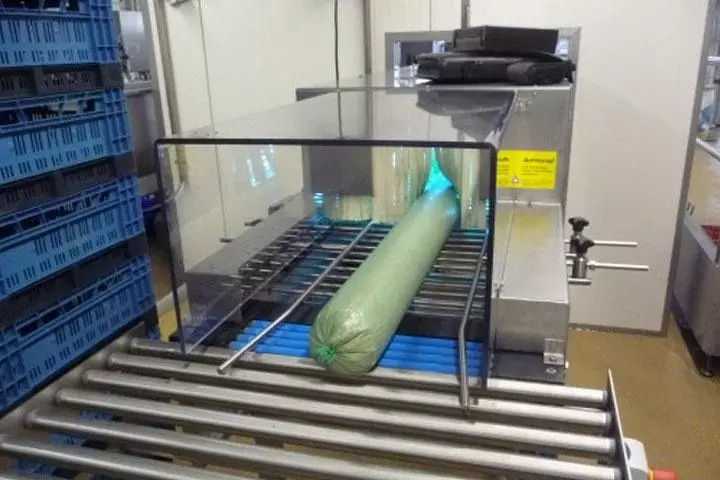 Evaporators in cooling rooms are moist and can be a source of air contamination. Bacteria that are able to grow in cold conditions can live on the coil surface or in the drain pan.
Installing UVC lights in or in front of an evaporator prevents bacteria from growing on the coil surface and in the draining pan. When sufficient power is installed it will also help improving overall air quality.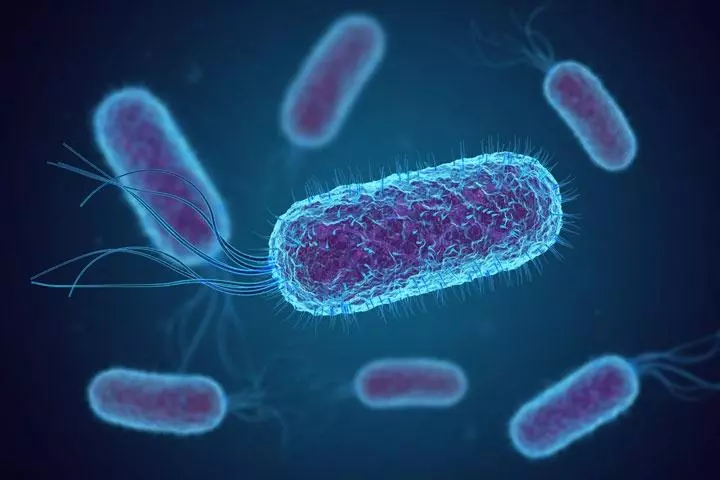 Campylobacter is the most common cause of bacterial food infections in the Netherlands and other EU countries, closely followed by salmonella. Spots 3 and 4 go to the Escheria coli bacterium - including the EHEC bacterium - and Listeria Monocytogenes, respectively. The severity of food-borne infections caused by these bacteria varies. Unfortunately, there are fatalities every year in the Netherlands due to these infections. Very young children, the elderly, pregnant women, and people with a compromised immune system are particularly vulnerable.
Would you like to schedule a call or get a quote?